Resources: Garageband for iPad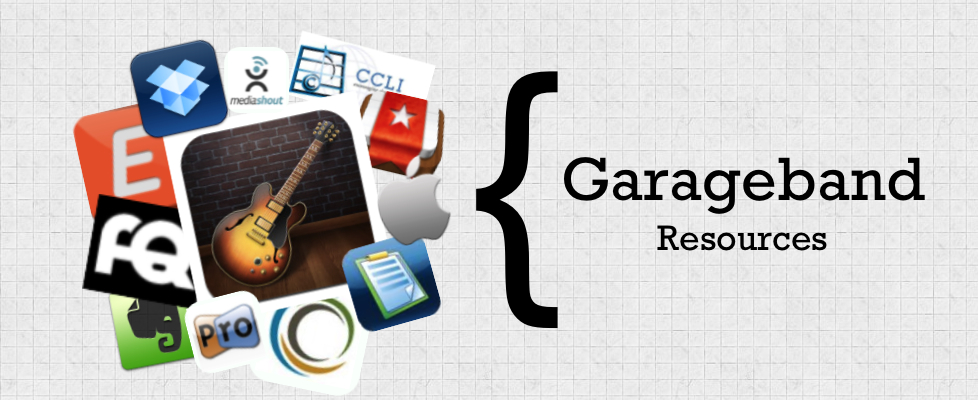 Resources: Garageband for iPad
When you live in a country like Korea, where space is limited and space is a premium price, it's important that you maximize your space. When I first got married I could take all the space I wanted. My wife isn't a very territorial person, so I had a room simply devoted to being an office. I had all my recording equipment set up, although not overly professional, it was useful for laying down ideas, working on songs, just being a work space in general. As we added kids to the picture and subsequently added room to our apartment, added a mother-in-law to the house… I lost my space.
So, what was I to do? I had to be able to work, which I'll admit I don't have tons of time for anymore, but none the less, when the spirit moves me, work must be done. So, I paid up the $5 for Garageband for my iPad and away we went. I have to say, wow. I love the interface, love the way it integrates drums into a nice workspace that makes it easy to use and control. I have to be honest, I am not a drummer at all, so putting drum tracks to my songs, although fun sometimes, is rather a disorganized and messy process. Garageband for iPad made it so easy. Also, if you do any research you'll find that there are TONS of new input devices for recording professional instruments directly onto your iPad. That's amazing if you ask me!
To date I have only worked on a handful of songs still, but I wanted to report to anyone who feels like they lost their space, anyone who has no room for an office, and anyone who likes to make excuses about having to take all their equipment out, there is a way. It's called Garageband for iPad. Although I am not getting paid to advertise for Apple here, hint hint Apple, I would love for you to give it a try. The no excuse app for songwriters. Not gonna turn out a studio finish or anything, but great to use and simple to operate.
What are you waiting for? Go!